Brilliantly Designed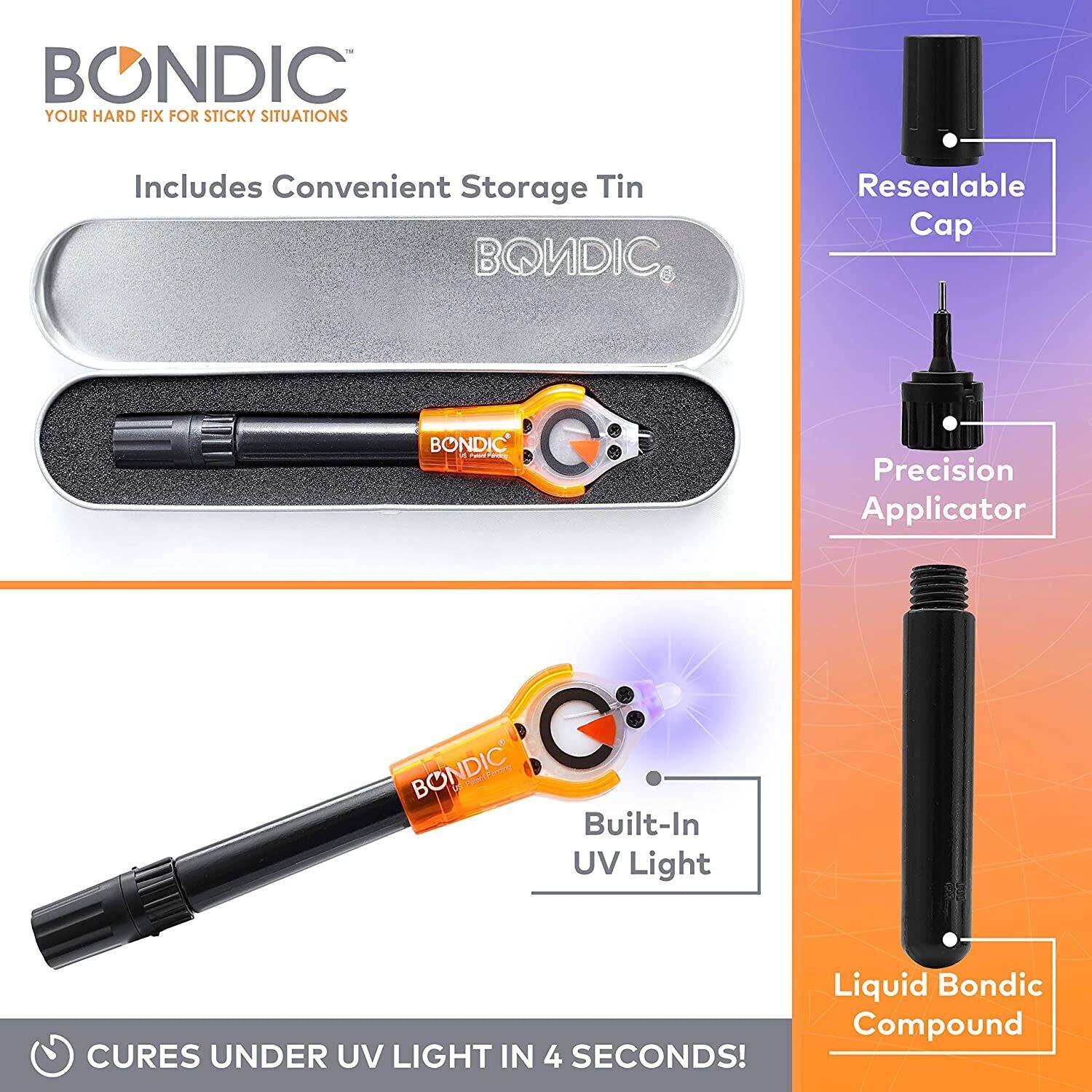 Brilliantly Designed
For Everyday Use
The Ability to control the curing process with UV light makes Bondic® less likely to dry on your hands and other surfaces.
While the pen's precision applicator helps carefully apply Bondic® only to where it's needed.

Lightweight and Portable
- Less than 1lb and comes in a convenient metal case.  Keep one at home, work, car, travel bag, and toolbox

Wont Dry Out - Bondic® is not a glue, It will stay liquid forever and won't dry out in the bottle over time.

Easy To Use -  Super Simple 4 Step Process. There's no learning curve, just start bonding!

Convenient Refills - Replaceable refill cartridges make 'topping-up' quick and easy.